Floating Board to Board Connectors
The Floating Board to Board Connector is a part of our HF301 Series. This 106-pin connector is designed with a floating structure which accommodates for mating position tolerance and absorbs external forces to provide a secure and reliable connection. This is the perfect solution for applications where disconnection issue through constant impact and vibration are prevalent. The HF301 connectors are capable of transmission speeds of upto 8Gbps of PCI express 3.0 & S-ATA Gen 3.0 signals. This hybrid designs contains both signal and power contacts with a maximum power rating of 5A.
MXM3.1 Module Connectors
Our MXM3.1 connectors come from our CNU113 series and are the ideal solution for any high impact and high vibration embedded system applications. This patent design contains a key clamshell latch + screw lock feature which enables a secure module connection. The interface is compatible with the current MXM3.1 Module & SMARC specifications and has transmission speeds of 12Gbps. This series has an operating temperature range of -40˚C ~ +105˚C with high current variations available.
Memory & SIM Card Connectors
Yamaichi has always excelled in designing Memory (SD & Micro SD) and SIM (Standard & micro-SIM) Card connectors for harsh requirements, specifically, impact and temperature shock. Our connectors come with key features such as the Push-Lock & Card Flyout Stopper designs which secure the cards position and reduce speeds to prevent any unnecessary ejection. Furthermore, many connectors have dual point contacts and quad-GND pads which allow for maximum stability and signal performance. Be sure to check our catalog of key Memory and SIM card connectors and such as the Micro SD clam-shell and 7.0 Compliant SD card connectors.
High Speed YFLEX Cable Assembly
Our YFLEX Cable Assembly offers complete solution for a flexible high speed interconnect application. The cables are created using an LCP (Liquid Crystal Polymer) material which gives them lower moisture absorption and signal loss characteristics than polyamide. This enables superior impedance control over traditional FFC/FPC. The YFLEX cable can support PCIe-Gen5 & 112G-PAM4 signals and are offered in a slit cable or bundle configurations. Our cables are compatible with Yamaichi's HF513 & HF507 Series Flat cable connectors. The complete cable assembly is the perfect solution for PLC controller, Industrial Computer UI Panels, 4k Compatible IP Broadcast Equipment, Information Monitoring, Endoscope Image Processing and many more applications.
Y-Con RJ45 Connectors
Also be sure to check out our Y-Con RJ46 Series which offer cost-effective industrial grade solutions for harsh environments. This IP 20/67/68/69K rated series can operate under extreme temperatures (-40˚C ~ +120˚C) and shock. Metal versions for full EMI protection, Y-Con tools for assembly and cable crimping, and product variations such as additional power pins and LED lights are also available.
---
Yamaichi Electronics is the global market leader in high-speed interconnect and various memory card solutions. Our products are widely used in many markets including General Consumer Electronics, Computing, Communication, Storage, Data Centers, Automotive Infotainment, and many more. Performance, Quality, and Service are the drivers behind Yamaichi Electronics' success over the years.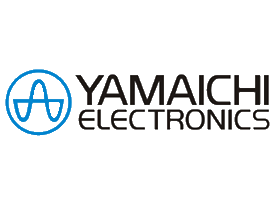 Contact Us:

Harold McKee | Business Development/Distribution Manager
haroldm@yeu.com
+1 (408) 715-9190