112G QSFP-DD & QSFP
The 112G QSFP-DD connector is a part of our CN174 Series and offers various 1×1 – 1×6, and 2×1 stacked cage configurations. These high-power pluggable modules meet the market demand for high-power current capacity and superior thermal dissipation. It supports up to 44 W high power modules and 2.25 A of current per pin, surpassing the current MSA 6.0 current capacity targets.
Our high speed 112G QSFP Interconnect product line is part of our CN120 Series and complies with current design guidelines. We offer cages, heat sinks and heat sink clips for both connector types.
Yamaichi is in the process of developing key next generation 224G module solutions for the series mentioned above. Our goal is to provide a one stop shop for your Data Networking needs including connects, cages, heat sinks, and clips with customizable options available. Be sure to visit our website and check out our other CFP, CFP2, CFP4, CFP8, DSFP, and NGSFP-DD 112G solutions.
---
Yamaichi Electronics is the global market leader in high-speed interconnect and various memory card solutions. Our products are widely used in many markets including General Consumer Electronics, Computing, Communication, Storage, Data Centers, Automotive Infotainment, and many more. Performance, Quality, and Service are the drivers behind Yamaichi Electronics' success over the years.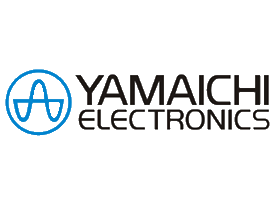 Contact Us:

Jeremy Sheridan | Sales Manager
jeremys@yeu.com
Mobile: +1 (408) 966-1113
Direct: +1 (408) 715-9162