We offer a wide selection of CFP, CFP2, CFP8 connectors and accessories. Yamaichi's CFP2, CFP4, and CFP8 connector family perform well at 200GbE and 400GbE high speed signal requirements specified with 28G-NRZ and 56G-PAM4 signaling as 200GAUI-8, 400GAUI-16, 200GAUI-4 and 400GAUI-8. WE have also developed CFP2-64G and CFP4-64G connectors to accommodate future requirements such as 64G-ACO modules and 112G-PAM4 channel. Both connectors and head sink modules (side to side & front to back) are available in single and dual slot designs. The entire CFP Interconnect series is CFP MSA Compliant.
Yamaichi is in the process of developing key next generation 224G module solutions for the series mentioned above. Our goal is to provide a one stop shop for your Data Networking needs including connects, cages, heat sinks, and clips with customizable options available. Be sure to check out our other DSFP, and NGSFP-DD 112G solutions.
---
Yamaichi Electronics is the global market leader in high-speed interconnect and various memory card solutions. Our products are widely used in many markets including General Consumer Electronics, Computing, Communication, Storage, Data Centers, Automotive Infotainment, and many more. Performance, Quality, and Service are the drivers behind Yamaichi Electronics' success over the years.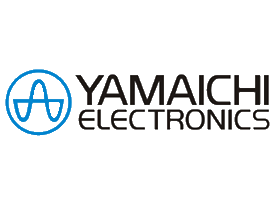 Contact Us:

Jeremy Sheridan | Sales Manager
jeremys@yeu.com
Mobile: +1 (408) 966-1113
Direct: +1 (408) 715-9162