Yamaichi Electronics at OFC 2023
Come join us at OFC 2023 (Booth #5041) from March 07 – 09, 2023 in San Diego, CA.

DATA NETWORKING CONNECTORS
Yamaichi Electronics is proud to present our OSFP-XD, 112G Jumper Cables, and 112G Mezzanine Connectors.

Yamaichi developed the first in market OSFP-XD connector and demonstrated the 112G signal performance at Designcon2023 using the connector. OSFP-XD is a next generation pluggable module form factor which has dual density of 16 signal lanes, and the specification will be released soon by the OSFP MSA group.
Yamaichi and JAE have developed the 112Gbps Jumper Cable Interconnect product for next generation Data Networks. This high-speed interconnect solution supports the 112Gbps PAM4 signals and is designed with a compact connector size which can fit in a high-density design requirement. It can be utilized in several different ways, including direct jumper cabling from the front panel pluggable IO to host chip, or the internal chip to chip connection and meet your performance and reliability needs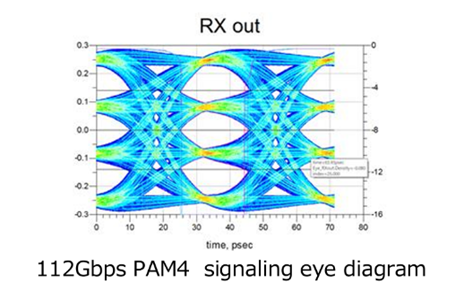 The 112G Mezzanine connector comes in two form factors: a 384 pin RC Series and a 320 pin CN201 Series. Both Series adapt to BDA Mounting design with the RC Series employing a two-point contact structure. The mating tolerances of both series is up to ±0.20mm for both X & Y axis which allows for a more secure connection. Finally, the RC Series offers 3-piece structure via interposer with a variety of stack heights & pin counts.
We provide a one stop shop for many 112G Data Networking solutions like the: QSFPDD, SFP-DD, CFP2, OSFP. In addition to these host connectors, cages, heat sinks, and heat sink clips are also available with customization options.
All Data Networking solutions will be demonstrated at Yamaichi's booth #5041. We look forward to meeting you!
Yamaichi Electronics is the global market leader in high-speed interconnect and various memory card solutions. Our products are widely used in many markets including General Consumer Electronics, Computing, Communication, Storage, Data Centers, Automotive Infotainment, and many more. Performance, Quality, and Service are the drivers behind Yamaichi Electronics' success over the years.
Contact Us:
Jeremy Sheridan | Sales Manager
jeremys@yeu.com
Mobile: +1 (408) 966-1113
Direct: +1 (408) 715-9162